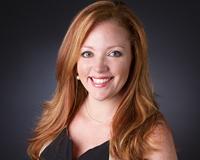 No one makes oatmeal raisin cookiesthat taste as good as your Nana's. That tattered old blanket you still sleep with came from the nimble hands of your Mama, right? Know what makes what they do so much more special than anyone else? It's the love they put into the work. Loving what you do can make the difference between so-so and amazing. That's what sets Yvonne Pinelli apart from the crowd.

You deserve to have someone who cares.

Yvonne is a NJ native who relocated to Columbia,SC in 2000. For the better part of the last decade she has had a love affair with the area. All three of her children have been tenderly nurtured in the arms of South Carolina's amazing weather,cultural attractions and incredible schools.

While working as an assistant to the Broker in Charge, Yvonne realized that her passion was in finding you the perfect home for your family. Nothing can compare to the feeling of handing you the keys to your dream home. With her exuberant personality and down home nature, you'll feel like you're working with your favorite aunt who will stop at nothing to deliver you the happiness you deserve. You wouldn't trust a chef who doesn't like to cook, so why would you trust just another cookie cutter agent to one of the biggest decisions you'll make in your lifetime? Home isn't just where the heart is, it's where you'll rest your hat and create cherished memories with your loved ones for years to come. You deserve to have someone who cares just as much about where that is as you do, which is why Yvonne Pinelli is the agent you can trust with your future.
Live Video Feed
Send Yvonne a Message